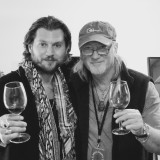 Sandy Denny's song is as relevant now as it ever was. Steve Miller sang about time slipping into the future. Our Time Will Come, Funny How Time Slips Away, Time After Time, Out Of Time, etc., etc. All about the same thing––that elusive and most precious of items.
And now it's the Time Of The Season.
Back in my sixties, few months ago, I was hunting for my winter socks.